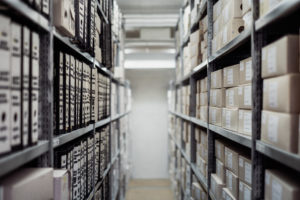 A warehouse provides a central location for receiving, storing and distributing products. As each inbound shipment arrives, responsibility for the goods transfers to warehouse personnel and products need to be identified, sorted and dispatched to their temporary storage location. Storage isn't a static thing, but rather a process that includes security and safety measures as well as maintaining an environment that preserves the integrity and usefulness of the items. Once it's time to move the products back out of the warehouse, each order is retrieved, grouped, packaged and checked for completeness before being dispatched to the customer.
After this brief description, it is easy to understand why labeling is so important in warehouses or warehousing departments. Almost every component of warehouse operations involves some sort of identification process.
Warehouses not only need to identify the products they are storing, they also need to clearly mark the storage areas and any rules or regulations that need to be adhered to in the warehouse to maintain a safe work environment.
Below we outline the 4 major areas of labeling in warehouses and some labeling examples for each.
1. Warehouse Organization and Product Location
Labeling for Warehouse Storage Systems
Warehouses are a means to temporarily store products until they are ready to be shipped out to customers.  As such, organization of these items for quick retrieval at time of order fulfillment is of the utmost importance. Labeling aisles, shelves, racks, pallets and bins for their location and what items are being held there is critical. Properly marking storage areas such as cold storage, surplus and obsolete, are also important. By making sure all the areas of your warehouse are properly labeled, you ensure that your inventory will remain organized in the proper areas and easy to locate.
What You'll Need:
Shelf and pallet racking always need to be marked. For larger racking, you can use a bulk roll supply for labels up to 3 or 4" wide in any length needed. Another common method for labeling shelves is with cartridge-based printers.
Also useful  is a portable unit that does not need to be connected to your PC and can be taken anywhere in the warehouse.
Cartridge-based portable label printers use many types of supplies including removable adhesive labels, super strong adhesives or even magnet tape.
Portable label printers are also great for making small labels for your part bins and supply containers. Epson, K-Sun or Brother labels are ideal for this application.
Portable Ink Jet printer technologies are also becoming very popular in a warehouse setting. These printers are great for replacing stencils or labeling for unique situations. Check out this blog post for a comparison of three kinds of hand jet printers that Neumann Marking stocks. 
2. Product Identification and Handling
Product Labels
One of the main uses of labels in a warehouse is to identify products including such details as item number, item description and commodity code. This kind of identification can be done with the use of paper labels, barcode labels or RFID labels.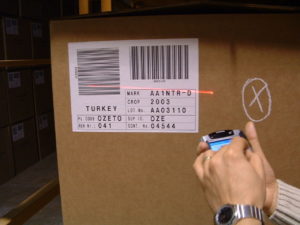 Inventory Control with Barcode Labels
Barcoding contributes to the accuracy of tracking inventory by eliminating writing or transcription errors. With the proper software and a barcode label printer, all pertinent information for each product can be easily added to the package including where in the warehouse an item is stored.
RFID Labels
In addition to barcodes, RFID labels can also be applied to products for the purpose of identification. RFID labels contain your custom inventory information on a chip that is easily read by a programed RFID collection device. This RFID label could be created at the manufacturing level or at your warehouse. As a value added service, RFID tags containing your customers requested information could be printed in the warehouse and applied to the item prior to shipping.
With product labels, efficient retrieval of goods is easy; simply follow your pick slip (part number, description and location shown), pick the item(s), group the goods, review for completeness and ship. Of course you will review batch numbers, pick older stock first and attach GHD (if required) labels and related paperwork.
Product Handling and Special Storage Instructions
There are many products in storage that require special handling or storing instructions. If items are fragile, heavy, hazardous, or have a limited shelf life, it is very important to have this clearly marked on the outside of the packaging or container. For example, if a package is marked with a GHS label (Global Harmonized System) for flammable, you would definitely want to ensure that it is not stored by a heat source. Another example, if something has a limited shelf life, you would want to ensure that the products are organized by expiry date. Or, if something is marked 'do not thaw' then you would want to ensure the item is properly stored in a freezer storage area.
Additional Product Shipping Details
Sometimes products are not all packed in one box and multiple boxes may be required to complete one product—think IKEA. This can be hard to track for the person trying to fill an order. As a result, sometimes additional details are required outside of the normal product identification label. An example of this would be when a product needs to be shipped with additional parts such as washers or gaskets, cleaners or accessories. The label may read 'This part is a component of an assembly, ship complete with Product A'. By labeling packages with this information, extra steps in the shipping or buying process are less likely to be missed.
Unit Measurement for Bulk Packaging
A lot of items in warehouses are packaged in bulk to be shipped to their final destination—think big box retail chains with central warehouses that ship stock to their individual retail locations. It is important to know how many units are in each bulk package whether that be a box, a case, or a pallet. Using a label to mark unit measurement makes it extremely easy to document how many items are in each unit and therefore how many units need to be shipped.
Custom Labels
There may also be the need for custom labels to be printed on the fly such as 'Hold for Company A' or 'must have approval from supervisor prior to selling'. Having a portable label printer or desktop label printer to print off custom labels in these one-off instances is extremely handy.
What You'll Need:
A desktop label printer with bulk label rolls offers the most diverse labeling options. Using this type of printer (with continuous, synthetic material) and a computer allows the warehouse staff to print many types of labels; more than just shipping labels.
Portable printers are also handy when it comes to product labels, especially when dealing with custom labels needed on the fly.
3. Shipping
Product Shipping Labels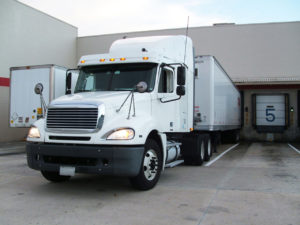 In almost every warehouse, there is shipping. There is the receiving of shipped goods as well as the sending of shipped goods meaning, you need to produce shipping labels. The most efficient way of printing shipping labels is with a desktop label printer, such as the TSC TTP247.
What You'll Need:
Desktop Printers are common for printing box and package labels and are often used with paper or film labels in cartridges.
Or, for large volume shipping labels, use a desktop label printer with bulk rolls of 4"x 6"paper labels.
4. Warehouse Safety
Safety Labels and Signs
Warehouses tend to be large spaces with a lot of equipment, multi-level storage spaces and a lot of hustle and bustle going on. With forklifts moving pallets and employees retrieving items from high shelves, safety labeling is most definitely a requirement. Safety signs must be posted everywhere including on equipment, like forklifts and pallet jacks. Signs are also used to clearly mark traffic flows and pedestrian walkways. By using labels, signs and information placards in your warehouse, you empower your employees to work efficiently and safely with clear directions to complete their tasks.
What You'll Need:
For portable label printing: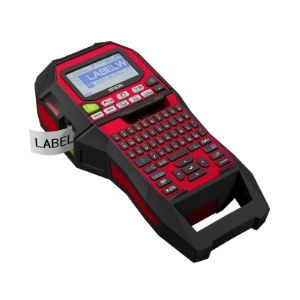 For desktop label printing:
Can you imagine a warehouse without these labeling uses in place? Neither can we!
Still unsure what you need for your warehouse?
Contact us with any questions regarding warehouse identification and shipping labels at 780-434-9152 or toll-free at 1-800-268-7636. We are just a phone call away and are ready to answer your questions.
Want to be the first to know about future articles like this one? Join our email list. You will receive notifications on promotions, new product releases as well as our bimonthly newsletter.