Guide to Cable, Patch Panel & Faceplate Labeling
Identify cables, wiring and connections easily and effectively.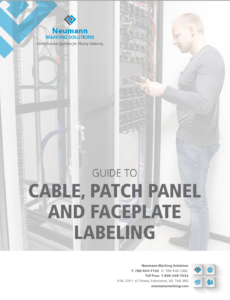 Our free guide provides basic instructions for the design, printing and placement of self-laminating cable wraps, patch panel and faceplate labels.
Choices for marking terminated cables.
Best practices for printing large and small patch panel label jobs.
Application and care of faceplate labels.
Download our free guide to get all your cable marking questions answered.