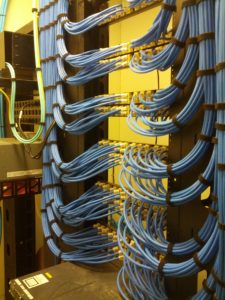 Fibertel Communications Canada has been a loyal Neumann Marking Solutions customer for over 20 years and was our General Manager, Wayne Dembicki's, first customer!
Over the years they have used many industrial label printing systems for their Datacom projects, their latest purchase being the cabA4+M which is great for heat shrink tube printing.
From K-Sun, Kroy, Impact Inc., Epson and cab, Neumann Marking Solutions and Fibertel have created a long-time relationship.
Even though Fibertel is a busy company, we managed to track down Project Manager, Dan Gartner, to go over a few details of one of their latest projects and the industrial identification solutions used.
Over to Dan…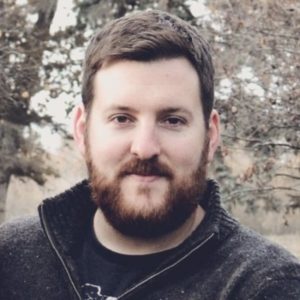 "We at Fibertel Communications Inc. have been working on a current job at the NAIT campus in Edmonton, AB to install new low voltage cabling. The project involves installing structured cabling in the classrooms and common spaces that go back to the telecommunication closets.
We are using a number of industrial label printers for this job due to the varying specifications including the portable Epson LW-PX900 and K-Sun Green Machine. These printers are great for field service marking such as face plate labels and shrinks tubes.
Using portable printers has been key for this project because we need the ability to print labels and shrink tube sleeves in various locations throughout the campus. The smaller footprint of the Epson LW-PX900 has made it fantastic on this job. Another handy PX900 feature is the Drop-Stop and Pick-and-Print functions that hold the tape until you release it.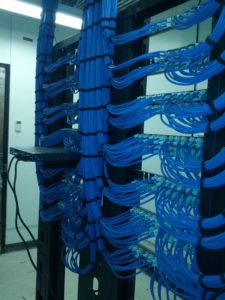 We are using a variety of labels including Epson Self Laminating Wire Wraps (224SLPX, 236SLPX), Epson PX Polyester Tapes (209BWPX, 209WBPX, 224WBPX, 206BWPX) and K-Sun Polyester Tapes (236WC), The main shrink tube cartridges we are using are the Epson PX Heat Shrink Tubes (208STBWPX).
Having printers like these for on the job use gives us the ability to complete projects efficiently and with great accuracy. There is no running back and forth to the office for new labels when something goes awry, instead it can be all taken care of right on site.
Working with Tammy Sullivan and the Neumann Marking team has been fantastic and profitable for us."
Dan Gartner
Project Manager
Fibertel Communications Canada Inc.

Learn more about the structured cabling label printers offered by Neumann Marking Solutions.
Or, request our Guide to Cable, Patch Panel and Face Plate labeling,