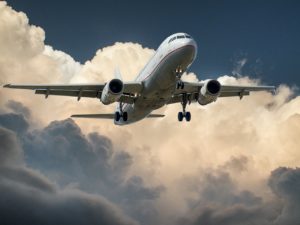 Did you know a commercial aircraft has approximately 500 km of cabling and complex wiring infrastructures? Imagine if none of that wiring was labeled? Or, what if the fuel or the oil line wasn't marked?
Given the complexity of an aircraft, we can all imagine the need for this amount of wiring but what does it all do? For the most part, it works to connect all the electrical systems in an aircraft, otherwise known as avionics.
What is Avionics?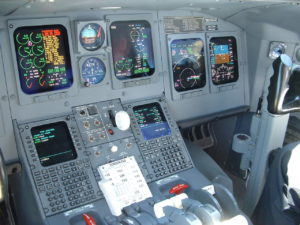 Avionics refers to the electronic systems used on an aircraft. Avionic systems include communications, navigation, monitoring, flight control systems, collision avoidance, black boxes and weather systems. These systems can be as simple as a searchlight for a police helicopter or as complicated as the tactical system for an airborne early warning platform.
The cockpit of an aircraft is the typical location for avionic equipment such as control, monitoring, communication, navigation, weather and anti-collision systems. To find out a little bit more about each system, check out the descriptions below.
Communications
Communications connect the flight deck to the ground and the flight deck to the passengers.
Navigation
Navigation is the determination of position and direction on or above the earth's surface.
Monitoring
Monitoring controls try to automate flight operations while keeping the pilot constantly informed.
Aircraft Flight Control System
Most commercial planes are equipped with aircraft flight control systems in order to reduce pilot error and workload at landing or takeoff.
Collision Avoidance
Most large transport aircraft use a traffic alert and collision avoidance system which can detect the location of nearby aircraft and provide instructions for avoiding a midair collision.
Black Boxes
Black boxes store flight information and audio from the cockpit. They are often recovered from a plane after a crash to determine control settings and other parameters during the incident.
Weather Systems
Weather radar and lightning detectors are important for aircraft flying at night or in instrument meteorological conditions where it is not possible for pilots to see the weather ahead. Heavy precipitation (as sensed by radar) or severe turbulence (as sensed by lightning) are both indications of strong convective activity and severe turbulence, and weather systems allow pilots to deviate around these areas.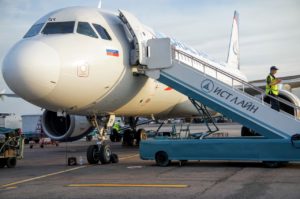 According to Learn.org, avionics systems and components are repaired and maintained by avionics technicians, also known generally as aircraft mechanics. These specialized technicians do preventative routine maintenance by inspecting the instruments and other electrical and electronic parts. Technicians may also troubleshoot faulty components using reports from other aircraft workers and operators, such as pilots. After repairing and replacing the necessary parts, technicians test the equipment to ensure it works as it should.
This means dealing with a ton of wiring as well as other important components that connect the various systems. Without identification of all of these moving parts, especially the wiring, avionics technicians' duties would be impossible to perform.
Aircraft Wire Identification
Because the primary and redundant avionics systems are all connected with wires, the Aircraft Electrical Wiring Interconnect System (EWIS) outlines best practices for everyone within the aviation industry to follow, especially avionics technicians. Here are some of the aircraft wiring marking best practices used in aviation today:
Wires less than 3 inches long do not need to be identified.
Wires 3 to 7 inches in length should be identified approximately at the center.
Added identification marker sleeves should be located so that ties, clamps, or supporting devices need not be removed in order to read the identification.
The wire identification code must be printed to read horizontally (left to right) or vertically (from top to bottom).  The two methods of marking wire or cable are as follows:

Direct marking is accomplished by printing the cable's outer covering.
Indirect marking is accomplished by printing a heat shrinkable sleeve and installing the printed sleeve on the wire or cables outer covering. Indirect marked wire or cable should be identified with printed sleeves at each end and at intervals not longer than 6 feet. The individual wires inside a cable should be identified within 3 inches of their termination.

The marking should be permanent such that environmental stresses during operation and maintenance do not adversely affect legibility.
With a commercial aircraft having around 500 km of cabling and complex wiring infrastructures, it is definitely important to follow these strict guidelines for aircraft wire identification.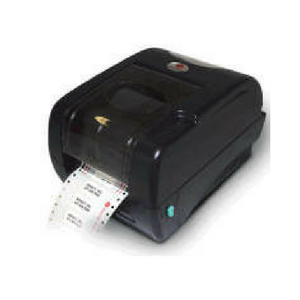 We assist avionics technicians in keeping up with the EWIS best practices with the identification solutions we provide. For example, a very popular need for wiring marking in avionics is for wiring harnesses or wiring bundles. By using a large shrink tube sleeve and a desktop label printer, both of these applications can be printed easily in advance. We recommend the Impact AWMS-245 Plus Desktop Shrink Tube Printer for this job.
We also supply a lot of aircraft mechanics with portable label printers for those quick on the spot jobs where a quick label or shrink tube needs to be printed while performing maintenance on the aircraft.
For more information on the Impact Desktop Label Heat Shrink Tube Printer and its supplies…
For more information on the Epson LW-PX900 Portable Label Printer and its supplies…
Identifying Aircraft Tubing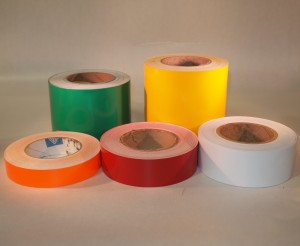 It isn't just the wiring that requires identification in aircrafts, there are several other parts such as aircraft tubing that hold fluids that also need to be properly identified. The fluid lines widely used in aircraft are for fuel, oil, coolant, oxygen, instrument and hydraulic lines. These lines are often identified by smaller tube markers made up of colour codes, words and geometric symbols. These tube markers identify each line's function, content and primary hazard, all especially important when it comes to aircraft maintenance and safety.
Lines are typically marked with tape or decals to wrap the tubing. When dealing with larger lines in oily environments, hot lines or cold lines, steel tags may be used instead of tape or decals. Paint is also used on lines in engine compartments where there is the possibility of tapes, decals or tags being drawn into the engine system.
Certain lines may be further identified regarding specific functions within a system such as drain, vent, pressure or return. In aircrafts, tapes and decals are generally placed on both ends of a line and at least once in each compartment through which the line runs. Identification markers are also placed immediately adjacent to each valve, regulator, filter or other accessory along a line.
If you are an avionic technician in need of identifying these lines, tubes or hoses, using vinyl labels, self-laminating wire wraps or cable ties will be your best bet.
What You'll Need:
Other Aviation and Aerospace Labeling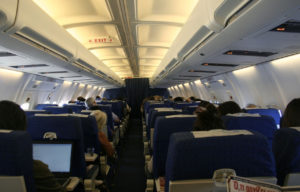 Other aviation labeling includes aircraft placards for information in the interior of an aircraft printed in reverse screen print for high visibility and durability. These placards are used throughout the flight deck, in passenger areas and in crew rests and are what a passenger sees entering, sitting and moving about the cabin of the airplane. These might include exit signs, bathroom safety signs or warning signs on areas such as doors.
In addition to the interior of the aircraft, the crew and maintenance staff have a number of other different labeling requirements as well. There are bar codes to be scanned, certification labels to be verified and nameplates to be affixed to the correct parts. Components, assemblies, instruments and control panels must also be clearly identified and tested. Various overlays must be in proper working order with redundancy checks made and verified. Hearing protection, pinch points and electrical hazards are just three of the many safety signs required to bring awareness to a potential danger when working in or around an aircraft.
B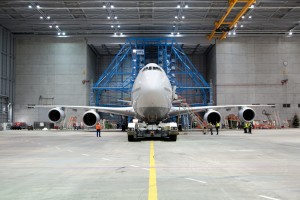 ehind the wire marking and labeling; the engineering and production is calibrated to regulated standards of the highest levels. UL and CSA approved flame retardant materials are used to meet the heat, chemical resistance and pressure sensitive requirements of the aluminum, steel tag and wire identifiers. These same standards are used for the various nameplates and overlays in avionics and aerospace applications.
Specialized labels for aerospace can be easily made with some of these products:
Are you an avionics tech or aircraft mechanic looking for a new labeling solution for your organization? Check out our recommendations for avionics departments here.
If you want to chat with a specialist about the best solution for you, feel free to reach out to us at info@neumannmarking.com, or give us a call at T: 780-434-9152, Toll Free: 1-800-268-7636. We are always happy to help!