About 
Who we are


Over twenty years ago, we started out as Neil Neumann Sales Ltd., selling printers and supplies for wire and pipe marking. Now Neumann Marking Solutions, we have succeeded in carving out a niche in industrial identification and developing the required expertise to provide strategic solutions for any industrial organization's labeling needs. Join our hundreds of clients as we continue to lead the way forward by delivering reliable, modern solutions for your evolving identification needs.
Learn more about how we became the Industry's Go-To Source for Industrial Identification Solutions.
what makes us different?

Professional and expedient, we provide expert guidance to help you source the best labeling solutions cost-efficiently. We are frequently told that this client-focused approach separates us from many other suppliers.
Whether we've shared a long existing relationship or you are looking for a new supplier, you'll benefit from the characteristics that make us different than the rest.
our experience:
Over 20 years of business success: decades of demonstrated expertise in labeling solutions.
Large project experience: expertise managing and respecting time constraints of large and long-term projects such as facility construction.
our business:
Specialized and focused: we only carry marking solutions products.
Trusted: we are proud to say we have many long-term relationships with loyal clients and suppliers.
Expert team: each team member is trained with specialized knowledge and receives ongoing training to best serve our clients.
Low turnover: happy, motivated team members with years of experience
Family-like work atmosphere: team members are treated like family and as a result, clients are too
United: we have a shared vision to put the customer first.
Open, ongoing communication, feedback, and support throughout our organization: to benefit the team, customers, and suppliers
Flexible: we have the ability to quickly fulfill multiple customer requests.
Organized: structured processes to ensure efficiency and effectiveness.
our customer service:
Consultative and solution-focused: our sales process ensures the client is provided with the ideal product solution the first time.
Free customer product training: saves clients money, time, and effort.
Satisfied customers: our priority is your satisfaction.
Ongoing support: we're here to help when you call and are available from the beginning to the end of every project – including long-term projects.
Caring and accountable team members: an NMS team member is assigned to you to ensure priority and personalized care.
Excellent after-sales service: we don't forget about our clients once the sale is complete.
Easy-to-follow, "how-to" product videos: these and other resources are available for customers online.
our inventory and products:
Large, marking-focused, industry-specific: our comprehensive inventory allows us to provide solutions that efficiently meet customer needs.
High fill rate: large in-stock inventory enables fast delivery of complete orders.
Industry-leading brands: high quality, user-friendly products across multiple product lines.
our suppliers:
Top brands and fair prices: we're able to offer exclusive brands at reasonable prices to our clients through our exceptional suppliers.
Strong business relationships with suppliers: suppliers know they can rely on us, and we on them.
Team mentality: we work with our suppliers to create value for our customers, and attend trade shows to support our distributors and our suppliers.
PHILOSOPHY
As we've grown, we've remained true to our core beliefs and ideals. They remain an essential part of who we are and are a necessary component of our continued success.
WE BELIEVE:
that fairness, honesty, and loyalty, are key in business and in life

in never taking shortcuts and always doing the job right the first time

in keeping our promises, honouring our commitments to customers and paying suppliers on time

in always doing what is right, even if it isn't popular or easy

that fostering empowered, knowledgeable, expertly-trained team members will benefit the customers, suppliers, and our company as a whole

that the trust customers, employees, and suppliers have in us is equally due to them

in demonstrating respect to everyone

that leadership in our field is achieved through providing excellent customer service and superior solutions to our customers and is only made possible by maintaining strong relationships with our exceptional team members and suppliers/distributors
OUR MISSION:
We are not simply a product and parts supplier. Neumann Marking Solutions is deep in knowledge and experience, and understands our customer needs, industry demands, and supplier benefits. We deliver labeling and identification solutions to help our customers succeed.
As a customer-centric company, our team strives on resolving labeling challenges to improve our clients' efficiency and effectiveness. As an employee-driven company, we maintain a stimulating and rewarding work environment that allows the members of our team to grow both personally and professionally.
We understand that our success is stoked by our customers' satisfaction, and we are driven to be Canada's most trusted and relied upon labeling resource to heavy industry.
team nms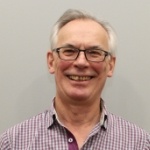 Neil Neumann
Owner and Director
Twenty years after founding NMS, Neil's combined vision and expertise continue to drive the company forward. His ongoing passion for creating labeling solutions that exceed customer expectations is evident as are the high standards he maintains.
×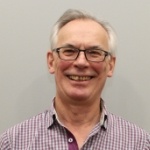 Neil NeumannOwner and Director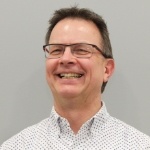 Wayne Dembicki
General Manager
Nearly 20 years later, Wayne remains focused on client satisfaction. A problem-solver from the start, he continues to successfully disentangle even the most complex of client problems everyday.
×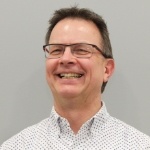 Wayne DembickiGeneral Manager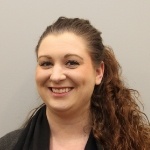 Jessica Garvin
Administrative Coordinator
×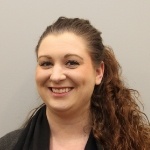 Jessica GarvinAdministrative Coordinator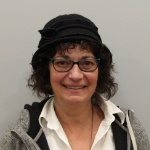 Tammy Sullivan
Sales Manager
With over a decade specializing in heavy industry marking solutions at NMS, she is confident in her ability to solve any marking problem. Relentless in the pursuit of the best marking solutions for her customers, she delivers every time.
×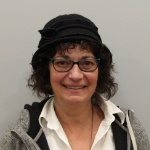 Tammy SullivanSales Manager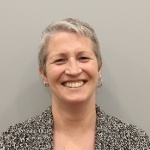 Tara Muddle
Logistics Coordinator
×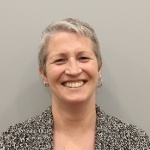 Tara MuddleLogistics Coordinator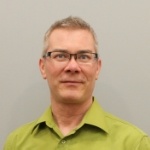 Clint Moar
Sales & Marketing
From beginning to end, Clint provides truly unsurpassed customer service to each of his customers. He is truly single-minded when assessing and responding to his customers' needs. He is an EBS inkjet specialist and a DIY printer (label and heat shrink tubing) specialist.
×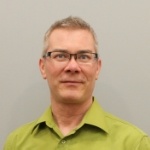 Clint MoarSales & Marketing
Andrew Koziol
Account Manager
Andrew believes that by upholding NMS's focus on organization, the flexibility required to respond to customers' changing needs continues to be possible.
×
Andrew KoziolAccount Manager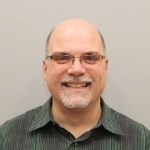 Todd Mansell
Account Manager
×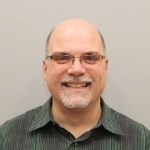 Todd MansellAccount Manager
history

Our 20 years in business has taught us a lot. For example, continuous improvement is a requirement to being a leader. Take a look at how we've grown and improved over the years.
On October 31 1994, Neil Neumann made his first sale and delivery to a customer. The business grew and less than a year later Neil hired his first employee: Wayne Dembicki. Self-motivated and a self-learner, Wayne quickly became an invaluable business partner. Two decades later, they both offer a wealth of experience and guidance to the NMS team.
The year 2000 was a time of unprecedented growth: Neumann purchased a business condo, continued to hire employees and established an important, direct relationship with K-Sun. A year later, EECOL became the preferred distributor of the K-Sun line and a strong, long-lasting relationship was established.
In 2005, Impact Wire Marking became a supplier. Later, in 2006, the NNSL team expanded and moved to a larger location. In 2011, NNSL became the sub-distributor for the EBS line.
Then on the 20th Anniversary – Neil Neumann Sales Ltd. has been renamed Neumann Marking Solutions (NMS) – to represent NMS's holistic, customized, solution-focused approach. With loyal employees, customers, and suppliers across Canada, NMS is continuously relied upon for its specialized expertise, customer training, and solutions that work.
REVIEWS & TESTIMONIALS

I have professionally dealt with Tammy Sullivan with Neumann Marking Solutions for over 15 years. They have some of the best products lines and it's easy to deal with them. They are knowledgeable, friendly, courteous, and their service exceeds expectations. Tammy has never hesitated when asked to stop in to install and show me how to use new software, which I greatly appreciated.

I am very satisfied with Neumann Marking Solutions. I will continue to use them for all my needs.

Julian (Sonny) Wolffe
Electrical & Instrumentation Tech
Ironline Compression
Nisku, Alberta

REVIEWS & TESTIMONIALS

I have been using the Impact wire markers on all my projects for several years now. We continue to get excellent supply and service with these units and they continue to help with our execution of projects.
I recommend Neumann and Clint to anyone in our industry.

Gary Hughes
Manager, Projects
Pronghorn Controls
Nisku, Alberta