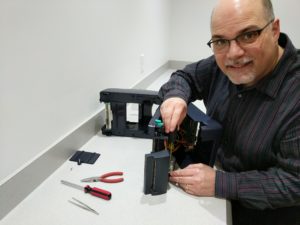 As we begin the New Year, now is the time to take an inventory of your printers and supplies—check what works, what doesn't, and what needs to be updated or maintained.
Neumann Marking Solutions can help you out with this task. We live for examining, testing and refreshing printers. Regular maintenance helps to keep your printers running smoothly, efficiently and at peak performance to maximize the printer's service.
Here are five ways to help you keep printing and reduce printer downtime.
1. Use the right printer for your job.
Are you using the best available labeler?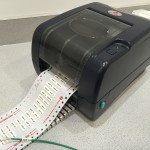 The technologies in industrial identification have rapidly improved over the last several years. By consulting with printer specialists for your selection, you can draw upon their experience to offer you the best labeling solution for your requirements. Your printer supplier should have access to several brands with different features and price points (if not, contact us).
2. Use quality supplies.
Does your label image look good? Do your labels hold up?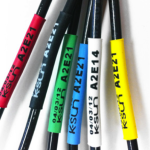 Describing your labeling or identification requirements allows the specialists to make recommendations best suited for you. It is possible there are better or lower cost solutions than what you've been using. Inferior products may introduce foreign objects onto the label material or embed in the ribbon. This could cause poor quality print results on your labels.
3. Perform regular maintenance.
Is your organization proactive about label printer maintenance?
Preventive maintenance for your label printer can be as easy as cleaning the print head every time you change your print ribbon. This can be done with cleaning swabs or cleaning cards—either takes less than 15 seconds to use. Wiping out the material path and blowing out dust will reduce the chance of foreign objects contaminating the legend on your labels and prolong your industrial printer's life.
4. Standardize your printers and supplies.
Are you using a mishmash of label printers?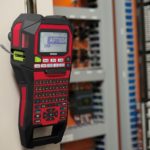 Having the same label printers throughout your company makes it easy for:
Your IT departments to set up accounts, modify permissions and allow access to label printer software.
Your printer operators to train others on creating labels quickly and efficiently.
Having the same printers for the operators to use lowers training time and decreases wastage. Further to that, economies of scale help purchasers obtain the best price on your printers and supplies.
5. Work with suppliers who will support you.
Do you work with order takers or specialists?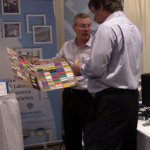 Creating a relationship with your supplier means fast and direct support for all of your identification needs. Choose a supplier who has access to the best printers, labels, ribbons and label creation software and who has the knowledge to bring it all together in one package for you (that's us at NMS). Also make sure that supplier can help you when issues do arise with your equipment.
Check out some Neumann Marking label printer troubleshooting and tutorial videos here:
Profits are higher when your operations run efficiently with reliable printers, supplies and software. By investing in quality products and materials, you increase the longevity of your purchase and lower the cost of ownership over the years.
Working with Neumann Marking Solutions to offer solutions for your identification needs as well as maintain your printers, draws on our expertise to identify and alert you of any potential problems. Our expertise frees your technicians to do other work where they can be better utilized. Resources and productivity are in short supply these days, so working with trained professional technicians reduces the demand on your taxed resources.
Don't have time to maintain your labelers?
We'll do it for you.
Call 780-434-9152 (toll free 1-800-268-7636) or email techsupport@neumannmarking.com.
Don't know if you're using the best label printer and supplies?
We'll give you a free evaluation (by phone or in-person).
Call 780-434-9152 (toll free 1-800-268-7636) or email info@neumannmarking.com.