Looking for a new label printer or supplies for the printer you have? Many call, fax, or email us with questions or orders. The most efficient way to order is via our online store. Here are 3 great reasons on why to shop online for industrial labeling equipment.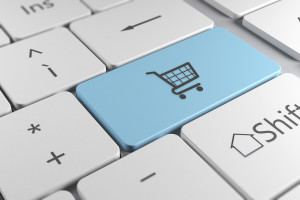 1) Convenience
If you work irregular hours or are very busy, you probably don't have the time to call a supplier during business hours, let alone actually visiting a supplier to make a purchase. Shopping online allows you to buy without hurting your schedule. Choose any time of the day (or night) to get shopping online.
Our online store is open round the clock, 365 days a year. We give you the freedom to shop at your own pace and convenience.
2) Variety
Most suppliers only have a small or limited variety of equipment to choose from. Not us! Get several brands and products from different manufacturers all in one place at our online store. We have the inventory – if the item is listed in our e-store, it is most likely a stocked item with instant delivery.
Online shopping makes it easy to compare brands and suppliers before buying. Get more details before making a decision to buy. Researching and comparing products is so much easier using our online store.
3) Just-in-time Delivery
Your labeling equipment can be delivered just when needed and neither sooner nor later. Your order can be delivered right to the jobsite, wherever UPS delivers. Get your equipment as required, when required. Buying from Neumann Marking online, with immediate shipping from the largest inventory available, is the most efficient use of your valuable time.
Online shopping has become a favourite amongst many of our customers. You can easily compare prices, features and functions of any labeling products just by the click your mouse (or phone)!
If you have any questions about anything you're interested in, call us. Real people answer our phone — the same knowledgeable people that have the answers. We know labeling equipment.
We have been open for over 20 years as a brick and mortar store, specializing in industrial labeling equipment. Why settle for limited inventory selection and no expertise?? Buy online from the labeling experts.